Milford Antiques Show

                    at the Hampshire Hills Athletic Club

                 50 Emerson Road, Milford, New Hampshire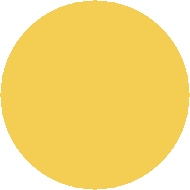 The Milford Antiques Show provides excellent value for exhibitors:

-  Hampshire Hills is one of New England's most beautiful event venues.

-  The large display area is on indoor tennis courts with tall ceilings.

-  Physical conveniences! Everything's on one level and accessible.

-  We provide complimentary hand trucks and attractive table covers.

-  Nearly all of the merchandise changes for each show, with no sales tax.

-  Knowledgeable, capable and motivated buyers attend each show.

Many people consider the August show our best of the year, as it adds a significant number of visiting customers from around the country who are in the area to attend Antiques Week in New Hampshire.

A booth rental for the August show is $195. The space measures 11' x 11' and includes four tables (two 8', one 6' and one 5') and chairs. It's available for one or two exhibitors. For more information, please call Jack at 781-329-1192.

​Dealer set-up is from 6:30 am to 8:30 am. Dealers should arrive between 6:30 am, and 7:30 am because we have many early buyers. If you arrive before 6:30 am, you can come into the building to locate your space and place your table covers. Building access is available through the side door next to the dealer load-in area. Please do not bring any merchandise into the building until 6:30 am. All spaces include the privilege of shopping during dealer set-up.

We send out occasional updates and special announcements by email. To join our email list, please click the link below:​