Milford Antiques Show

                    at the Hampshire Hills Athletic Club

                 50 Emerson Road, Milford, New Hampshire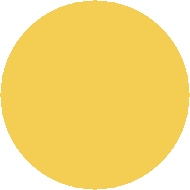 Each year, we manage approximately twenty-five antiques shows. Many people consider the August show during Antiques Week in New Hampshire our best of the year.  Sixty-five dealers present a large variety of quality antiques and fine collectibles with no sales tax. 

Show hours are 8:30 am to noon, and regular admission is $5 from 8:30 am to 9:30 am, with free admission after 9:30 am. The popular Hampshire Hills Cafe opens at 7:30 am with delicious breakfast and lunch specials. 

Our most serious customers have the option of being an early buyer during dealer set-up, from 6:30 am to 8:30 am. Early buying admission is $40 per person, and the proceeds allow us to provide free admission after 9:30 am. Free admission encourages new and younger people to become more familiar with antiques and collectibles' beauty and long-lasting quality.

The Hampshire Hills Athletic Club is an attractive venue in Milford, New Hampshire, approximately one hour from Boston. We have an excellent display area at the club, on indoor tennis courts which are bright and spacious. Tall ceilings add a significant amount of air space above the show.

The entire showroom has free wifi access, and there's a convenient ATM in the lobby. The area around the front entrance has free antiques publications and nostalgic background music.​