Milford Antiques Show

                      at the Hampshire Hills Athletic Club

                50 Emerson Road, Milford, New Hampshire 03055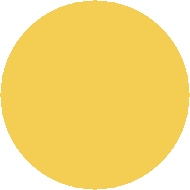 Fall / Winter Season General Information

​The Hampshire Hills Athletic Club and the Milford Antiques Show have postponed all antiques shows for the remainder of 2020, based on CDC guidance and coronavirus concerns. We will continue to monitor the situation, hoping to reopen in early 2021.

Show hours are 8:30 am to noon.  Regular admission is $5 from 8:30 am to 9:30 am. Free admission is from 9:30 am to noon. The popular cafe opens at 7:30 am with delicious breakfast and lunch specials. 

Our most serious customers have the option of being an early buyer during dealer set-up, from 6:30 am to 8:30 am.  Early buying admission is $40 per person, and the proceeds allow us to continue our policy of providing free admission for most of the show hours. Free admission encourages new and younger people to become more familiar with the beauty and long-lasting quality of antiques and collectibles.

We're well-known for a large variety of antiques and collectibles at reasonable prices, with no sales tax.  Around 65 dealers from many New England states participate each Sunday. Nearly all of the merchandise changes from week to week, creating an exciting, new show every seven days! 

The Hampshire Hills Athletic Club is a very attractive venue.  It's located in Milford, New Hampshire, approximately one hour from Boston.  We have an excellent display area at the club, on indoor tennis courts which are bright and spacious, with high ceilings.

The entire showroom has free wifi access, and there's a convenient ATM in the lobby. The area around the front entrance has free antiques publications, chocolates and cool background music (from decades ago).